"Text capability of RapidAnalytics as an Enterprise Solution"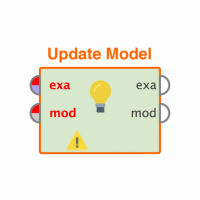 mylesbaker
Member
Posts: 7
Contributor II
Dear all,

After experimenting with RapidMiner and RapidAnalytics, I am impressed with its ability to perform data analysis. To a large degree its text capabilities are fantastic.

One of the key features my department is looking for is the ease of generating reports for the results of text analysis. We have demoed IBM Content Analytics extensively and like a lot of its features that allow IT administrators to set up a corpus that users can query and analyze. It is very easy for our users to slice the corpora and identify subsets that interest them.

So, my question is, for those of you who have deployed RapidAnalytics as an enterprise solution, what is the learning curve for your users? Are they conducting text analytics? To what degree can IT administrators reduce the involvement of the users?

Thank you.
Tagged: