parameter Optimization Problem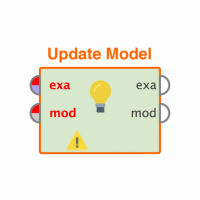 can_yucebas
Member
Posts: 7
Contributor II
Hi to all,

I use parameter optimization (grid search) to decide the optimum minimal gain to be used in ID3 Tree. I ran the optimization, after it finished, in performance window it shows the optimum value for minimal gain is 4.107. But when I look to log file I can see that other values with higher perf values.

In addtion when I build ID3 Tree with same data set and parameters and for minimal gain I use 4.107, I can not get the same perf results that The paramater optimization perf vector shows.

So how can I trust the optimization?