[SOLVED] Filter Attributes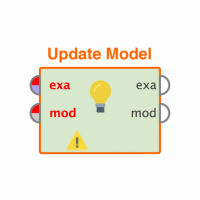 Analyticaltim
Member
Posts: 15
Contributor II
Dear Rapid Community,
While this question is undeniably basic I am at my wit's end of how to solve it so I turn to you.  
I am working with a dataset of housing sales figures in NYC. One of my Attributes is called "NEIGHBORHOODS" I want to filter specific neighborhoods out of this larger dataset for exploration. Thus, I use the "Filter Examples" operator and select "attribute_value_filter" and use the string: "NEIGHBORHOOD=FORT GREENE" (note that all original data is in Caps thus the case sensitive nature of my string). This string does not return the filtered data. Instead in the Results window I get an ExampleSet with 0 examples, 0 special attributes, 3 regular attributes.
I have checked my spelling again and again checked the data to make sure it is all there and checked all over the internet to make sure my paramater string is correct. To no avail.
There is certainly something I am missing. Any help is much appreciated.
Yours,
Tim
Tagged: