Discretize by Density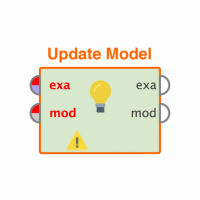 michaelhecht
Member
Posts: 89
Guru
In the Bayes software Genie there is a discretisation method by giving the number of bins and getting the clusters around most dense areas of an attribute. If you have e.g. two or three separable gauss distributions in your attribute and define three bins the clusters are hierarchical i.e. density based placed around each gauss set.

It would be nice to have this also in RapidMiner.

It seems, that entropy based discretisation is comparable but the number of bins cannot be preselected.