Command line dialog to a file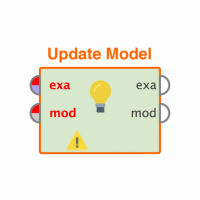 cliftonarms
Member
Posts: 32
Contributor II
edited November 2018
in Help
I am currently running command line Rapidminer from a scheduled script.

My question is :  Is there a way of writing the running commentary to a file ? as piping ">>"  the command line to a file just shows the batch file dialog and not the Rapidminer dialog.

i.e. where do I set the results filename.  "INFO: No filename given for result file, using stdout for logging results!"

Thank you in advance.