Multiclassification - class(es) not predicted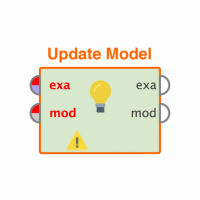 adrian_crouch
Member
Posts: 8
Contributor II
edited November 2018
in Help
Hi guys,

i've been playing around with RM for about 2 months now and the more i work with the more i'm impressed about functionality and flexibility. Congratulations to all of the contributors of this great software package!

One problem that i'm currently struggling with is a multinominal classification task with three label classes of which only two are predicted. The dataset consists of performance measures that are categorized by a kind of rating - lets say A, B, C where A is the top and C the lowest rating. The dataset is fairly balanced (A - 35%, B - 30%, C - 35%) - nevertheless most of the classification learners (except the DT with gini_index criterion) do not predict the B rating at all.

From the contents of the dataset i know that boundaries between A - B and B - C heavily blur, but i can't explain why no example is assigned the B class. I'm able to influence the range of B's confidence by adding/removing features but it's never getting greater than any A or C confidence and hence is not taken as the prediction. What do you think? Is it possible that a single class simply has no predictive power? I read some posts about binominal classifications where only one class was predicted but these don't seem to relate to this problem.

Thank you for your time!