[SOLVED] Pivoting several lines into one single field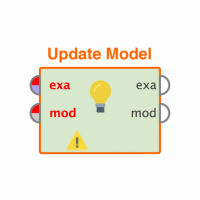 MacPhotoBiker
Member
Posts: 60
Contributor II
edited November 2018
in Help
Hi guys,
this is my first post in this forum, I hope it´s on the right spot.

I´m using currently RapidMiner mainly for ETL processes, and it´s truly impressive what RM is capable of. I´m now looking for a particluar feature which I could not find, and I´d appreciate somebody could put me on the right track. Let me make a very simple example.

Let´s say there are currently two columns, Column 1 shows several cheque numbers, column two shows which invoices were paid with each cheque. A cheque can pay one or several invoices (i. e. a typical payment allocation table).

CHEQUE     INVOICE_PAID
C1               Inv1
C1               Inv2
C2               Inv3
C3               Inv4
C3               Inv5
C3               Inv6

What I try to achieve is a table with only two columns, where the first column is grouped by Cheque number, and the second column contains ALL invoices paid by a particular cheque:


CHEQUE     INVOICES_PAID
C1              Inv1, Inv2
C2              Inv3
C3              Inv4, Inv5, Inv6

It´s very important for me that all paid invoices are contained in one single field per record because I want to use it on a report (a statement, to be precise). Unfortunately, I wasn´t able to figure it out myself.
Any help would be greatly appreciated.