🎉 🎉 RAPIDMINER 9.10 IS OUT!!! 🎉🎉
Download the latest version helping analytics teams accelerate time-to-value for streaming and IIOT use cases.
[SOLVED] Image Mining: Color Histogram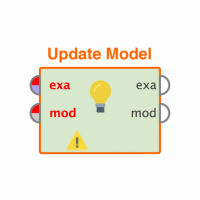 Legacy User
Member
Posts: 0
Newbie
edited November 2018
in Help
Hello,
I would like to ask what is the best strategy for extracting color histograms and specifically HSV.
In the following workflow I am trying to extract Hue, Saturation and Value like tis:
- Multiple Color Image Opener
 -Global Feature Extraction from Single Image
   -Color to Grayscale->Grayscale to Color->Histogram (performed 3 times, one for H, one for S and one for V)
I get the exception: Duplicate attribute name Histogram0.
Is this the correct way to extract histograms, or is there something wrong with the workflow?
<?xml version="1.0" encoding="UTF-8" standalone="no"?>
<process version="5.3.008">
  <context>
    <input/>
    <output/>
    <macros/>
  </context>
  <operator activated="true" class="process" compatibility="5.3.008" expanded="true" name="Process">
    <parameter key="logfile" value="C:\Users\Elena\Dropbox\Master\Thesis\RapidMiner\logfile\log.txt"/>
    <parameter key="resultfile" value="C:\Users\Elena\Dropbox\Master\Thesis\RapidMiner\resultfile\resultfile.txt"/>
    <process expanded="true">
      <operator activated="true" class="imageprocessing:multiple_color_image_opener" compatibility="1.4.001" expanded="true" height="60" name="MCIO(H)" width="90" x="45" y="30">
        <list key="images">
          <parameter key="city" value="C:\Users\Elena\Dropbox\Master\Thesis\mcio"/>
        </list>
        <parameter key="auto_adjust_contrast" value="true"/>
        <process expanded="true">
          <operator activated="true" class="imageprocessing:global_feature_extraction" compatibility="1.4.001" expanded="true" height="60" name="Global Feature Extractor from a Single Image" width="90" x="246" y="75">
            <parameter key="include_position_filename" value="false"/>
            <process expanded="true">
              <operator activated="true" class="imageprocessing:color_model_operator" compatibility="1.4.001" expanded="true" height="60" name="ClrToGS(Hue)" width="90" x="45" y="30">
                <parameter key="Color component" value="Hue"/>
              </operator>
              <operator activated="true" class="imageprocessing:grayscale_to_color" compatibility="1.4.001" expanded="true" height="60" name="Grayscale to color" width="90" x="246" y="75"/>
              <operator activated="true" class="imageprocessing:color_model_operator" compatibility="1.4.001" expanded="true" height="60" name="ClrToGS (Saturation)" width="90" x="45" y="120">
                <parameter key="Color component" value="Saturation"/>
              </operator>
              <operator activated="true" class="imageprocessing:color_model_operator" compatibility="1.4.001" expanded="true" height="60" name="ClrToGS (Value)" width="90" x="45" y="210">
                <parameter key="Color component" value="Value"/>
              </operator>
              <operator activated="true" class="imageprocessing:grayscale_to_color" compatibility="1.4.001" expanded="true" height="60" name="Grayscale to color (2)" width="90" x="246" y="255"/>
              <operator activated="true" class="imageprocessing:grayscale_to_color" compatibility="1.4.001" expanded="true" height="60" name="Grayscale to color (3)" width="90" x="246" y="165"/>
              <operator activated="true" class="imageprocessing:histogram" compatibility="1.4.001" expanded="true" height="60" name="histogram(H)" width="90" x="447" y="75"/>
              <operator activated="true" class="imageprocessing:histogram" compatibility="1.4.001" expanded="true" height="60" name="histogram (S)" width="90" x="447" y="165"/>
              <operator activated="true" class="imageprocessing:histogram" compatibility="1.4.001" expanded="true" height="60" name="histogram (V)" width="90" x="447" y="255"/>
              <connect from_port="color image plus 1" to_op="ClrToGS(Hue)" to_port="color image plus"/>
              <connect from_port="color image plus 2" to_op="ClrToGS (Saturation)" to_port="color image plus"/>
              <connect from_port="color image plus 3" to_op="ClrToGS (Value)" to_port="color image plus"/>
              <connect from_op="ClrToGS(Hue)" from_port="grayscale image plus" to_op="Grayscale to color" to_port="grayscale image plus"/>
              <connect from_op="Grayscale to color" from_port="color image" to_op="histogram(H)" to_port="color image plus"/>
              <connect from_op="ClrToGS (Saturation)" from_port="grayscale image plus" to_op="Grayscale to color (3)" to_port="grayscale image plus"/>
              <connect from_op="ClrToGS (Value)" from_port="grayscale image plus" to_op="Grayscale to color (2)" to_port="grayscale image plus"/>
              <connect from_op="Grayscale to color (2)" from_port="color image" to_op="histogram (V)" to_port="color image plus"/>
              <connect from_op="Grayscale to color (3)" from_port="color image" to_op="histogram (S)" to_port="color image plus"/>
              <connect from_op="histogram(H)" from_port="features" to_port="feature 1"/>
              <connect from_op="histogram (S)" from_port="features" to_port="feature 2"/>
              <connect from_op="histogram (V)" from_port="features" to_port="feature 3"/>
              <portSpacing port="source_color image plus 1" spacing="0"/>
              <portSpacing port="source_color image plus 2" spacing="0"/>
              <portSpacing port="source_color image plus 3" spacing="0"/>
              <portSpacing port="source_color image plus 4" spacing="0"/>
              <portSpacing port="sink_feature 1" spacing="0"/>
              <portSpacing port="sink_feature 2" spacing="0"/>
              <portSpacing port="sink_feature 3" spacing="0"/>
              <portSpacing port="sink_feature 4" spacing="0"/>
            </process>
          </operator>
          <connect from_port="color image plus" to_op="Global Feature Extractor from a Single Image" to_port="color image plus"/>
          <connect from_op="Global Feature Extractor from a Single Image" from_port="example set" to_port="Example set"/>
          <portSpacing port="source_color image plus" spacing="0"/>
          <portSpacing port="sink_Example set" spacing="0"/>
        </process>
      </operator>
      <connect from_op="MCIO(H)" from_port="example set" to_port="result 1"/>
      <portSpacing port="source_input 1" spacing="0"/>
      <portSpacing port="sink_result 1" spacing="0"/>
      <portSpacing port="sink_result 2" spacing="0"/>
    </process>
  </operator>
</process>