Performance: Loop Values vs Loop Examples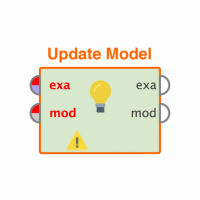 CharlieFirpo
Member
Posts: 48
Contributor II
Dear All!

I have to process an ExampleSet that has 100.000 examples. To do this, I use a Loop operator, and in it I process the examples. At the first iteration, I process the first example, at the second iteration I process the second example and so on. For this I use a Filter Example within the Loop operator. At the Filter Example operator I can use the Loop operator's macro to filter out the correct example.
If I use Loop Values then I use a value-typed macro, so in the Filter Example there is a condition that compares values (the type is text, the values are about 20-50 character long). And if I use Loop Example, then the loop macro is an index-typed macro and in the Filter Example operator the comarison happens between numbers/integers (of course I need an ID to do this).

So I think Loop Example is more effective in performance. Am I rigth? Are there any tests or manuals, tutorials that show if there is any difference in performance between the Loop Values and Loop Examples operators?
Of course I can do some test for me, but some official reference would be appriciated!

Thank you!!!
Tagged: