RAPIDMINER 9.7 BETA ANNOUNCEMENT
The beta program for the RapidMiner 9.7 release is now available. Lots of amazing new improvements including true version control!
Comparing two models with ROC and Lift charts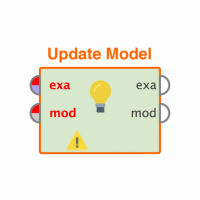 asadahamad
Member
Posts: 2
Contributor I
edited November 2018
in Help
Hi,

I have two models one decision tree and another Neural Network in two different processes. i want to compare their performance  on training data Please suggest the steps needs to be followed.

Many thanks in advance.