🦉&nbsp🎤&nbsp&nbsp&nbspRapidMiner Wisdom 2020 - CALL FOR SPEAKERS&nbsp&nbsp&nbsp🦉&nbsp🎤
We are inviting all community members to submit proposals to speak at Wisdom 2020 in Boston.
Whether it's a cool RapidMiner trick or a use case implementation, we want to see what you have.
Form link is below and deadline for submissions is November 15. See you in Boston!
Why does RapidMiner Studio fail to start on Windows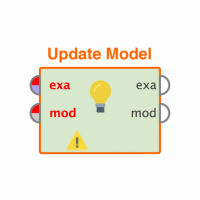 User13
Member
Posts: 155
&nbsp

Guru
Problem:
The automatically determined startup settings may be wrong or some other unknown problem exists.
Solution:
The exact cause may be difficult to determine because there is no debug output of the .exe itself. To try and locate the problem, follow these steps:
Go to your user home folder and switch to the /.RapidMiner subfolder.


Open the
launcher.log
file. It is generated each time prior to RapidMiner Studio startup.


Check if there are any errors or the parameters given to the JVM are broken.
To start RapidMiner Studio regardless, you can use the RapidMiner-Studio.bat file. If that also fails, please start the .bat file from the command line to observe possible errors.

Note that if using said script, updating RapidMiner Studio will
not
work if it is installed in a protected location like C:\Program Files.

Tagged: