Operator to be used to read each sentence in a csv file - Text Mining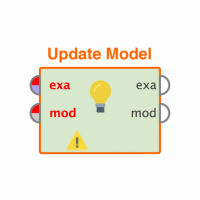 SureshGorakala
Member
Posts: 1
Contributor I
edited November 2018
in Help
Hi Forum,
I'm a newbie to RM,
I have a requirement. I have a csv file with two coloumns, 1. type of category 2. Its decription
For Example:
Sickness: Mr.XXX is suffering from fever
Complaints: Wifi is in my room is not working
etc.

My Objective is to classifier, which classifies the given statement into category.

Now how can I read each row in the csv file & extract the key words in the decription attribute using RM?