How to DFT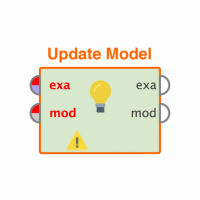 tennenrishin
Member
Posts: 177
Maven
edited November 2018
in Help
I want to DFT a series, discard frequencies above a certain threshold, and then DFT it back again. In other words, I want to pass a (recurrent) series through an optimal low-pass filter.

I am stuck at the first step. I cannot get the full DFT of a series as an exampleset. In the following process, the first and second outputs are equivalent (as expected) but the third output has reset the phase of the sinusoid, presumably because the Series to Data operator outputs only the magnitude and discards phase of each element. How can I get hold of the phase information? (Or alternatively, the real/imaginary component.)

Or alternatively, how can I accomplish my original goal?