Best practice adding a new record(s) to example set.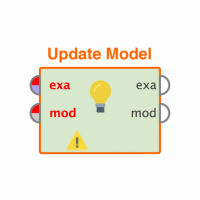 JEdward
RapidMiner Certified Analyst, RapidMiner Certified Expert, Member
Posts: 578
Unicorn
edited November 2018
in Help
Hello,
I'm going to feel pretty silly asking this, but what is the best practice for adding a record to an example set & setting the ID field to the next in the series? 
| | |
| --- | --- |
| ID | Names |
| 1 | Jack |
| 2 | Lucy |
| 3 | Simon |
| 4 | George |
If I want to add "James" to this table with the ID value of 5 what would be the best practice using RapidMiner for adding the next record in the table. 
In SQL I'd have the ID column set to autonumber when I add new entries, but I'm looking to do this only using RapidMiner because otherwise I would lose the metadata.  If I aggregate & look for the maxvalue in the table I could then use this value + 1, but I'm not sure if this is the best way of doing this, it seems an extra step somehow.  I suppose it would also be possible to use the SQL autonumber tables by having a pseudotable that just holds ID numbers in it, but this seems needlessly excessive (although for millions of records could have some speed advantages). 
Any opinions?