🎉 🎉 RAPIDMINER 9.10 IS OUT!!! 🎉🎉
Download the latest version helping analytics teams accelerate time-to-value for streaming and IIOT use cases.
ASP.NET Project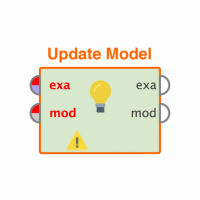 tomnolan95
Member
Posts: 3
Contributor I
edited November 2018
in Help
Hey guys,

So as part of my final year project in college I must develop a website which I have decided to do in Visual Studio so I'll be utilising C#. From what I've read RapidMiner integrates extremely well with Java and I'm wondering what's the best way about going to integrate it into my C# code once I have the model built.
Essentially what I'm trying to do with RapidMiner is perform sentiment analysis on live data from the web and then just display the results to a user if that helps.

Any help is greatly appreciated,

Tom.