[SOLVED] Converting Numerical to Nominal data types, with content replaced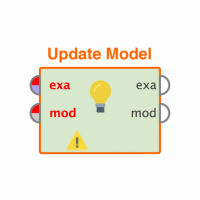 transformers123
Member
Posts: 7
Contributor II
edited November 2018
in Help
Hello All,
I'm new to RapidMiner and while I was experimenting with it, I was not sure of how to do the following process....

I'm making use of Golf Data in Samples provided.
I want to convert the temperature & humidity to nominal form i.e.,
temp <=75 => cool
temmp > 75 and temp <= 85 => medium
temp > 85 hot
similarly with humidity.
i tried to use the numerical to nominal option, but it doesn't seem to work that way.
Is there an option to use?
Thanks in advance.