"Set Role Operator as document Name [Solved]"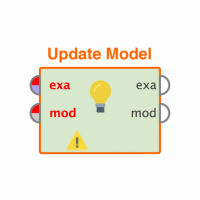 waelyafooz
Member
Posts: 10
Contributor II
Hi to all,
I used the rapidMiner for clustering purpose, i used K-mean.

My question is how can i know the documents which cluster inside cluster one and which cluster in cluster 2 and so on . Because i need to

calculate the quality of data clusters (using the F-meausre and Entropy).

FYI. my collection of documents around 1000 textual document . These documents named from A1 to  A1000. How can i know the document which clustered in each cluster?

Is the any example of how can i used the SET ROLE OPERATOR to set the document name as column after cluster process?
my regards

Wael.
Tagged: