Rapid Analytics and Remote database connection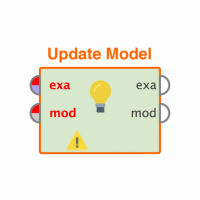 supadhyaya
Member
Posts: 5
Contributor II
edited November 2018
in Help
I have rapid analytics and mysql database setup in the same remote server (something like
www.test.com)..
. I have managed to make a connection with RA and MySQL.
Now I have installed Rapid Miner in my local machine and I want to work on the database which is in remote server. Can I connect to the rapidAnalytics from rapidMiner and use the database defined in rapidAnalytics ?
This question is bugging me for a long time now.. Your sincere help and suggestion will definitely be precious to me..
Thanking in advance
Sanjiv