"Association Rules on Educational Database"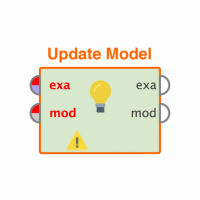 sheba_gaikwad
Member
Posts: 1
Contributor I
Hello,

I'm Working on Educational Database. Its in ARFF format. I need to find association rule on that table. The table consist of more than 95000 records. Size is 11MB

Problems are :

1)The Process runs and shows that- the process needs more memory than allocated.
i have RAM 4GB . i have allocated all to rapid miner.The rapid miner gets stuck and i have to end it.  I'm not finding solution.

2) Conversion of nominal to binomial is having some problems.. does the operator nominal to binomial converter does not recognize ARFF file ???
------------------
i have used operators in process like--

READ ARFF--> NOMINAL TO BINOMINAL --> FP GROWTH --> CREATE ASSOCIATION RULE

PLZ I NEED HELP
Tagged: