Initialization Script Errors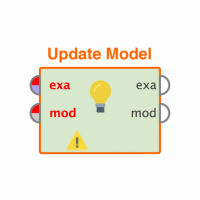 stevencpetersen
Member
Posts: 1
Contributor I
edited November 2018
in Help
How do I insert a screenshot?

First I installed the latest RM from the RM site. The shortcut on my desktop would not do anything. Ran the console option from my start menu (Windows 7). The last message in the cmd window was JDBC driver ca.ingres.jdbc.IngresDriver not found. Probably the driver is not installed.
Then:
[Fatal Error] :1:1: Premature end of file.

(before it actually started?)

At the beginning it says RAPIDMINER_HOME is not set... Trying the directory 'C:\Program Files\RapidMiner\RapidMiner5\scripts\...

Anyway, I wind up in the RM start-up screen, but it seems something necessary did not happen along the way...

I have RM on multiple other machines with no issues like this.

Any ideas?

Thanks!