No full download for 5.3.15?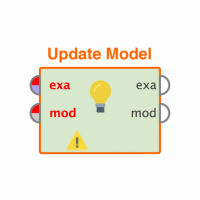 MacPhotoBiker
Member
Posts: 60
Contributor II
edited November 2018
in Help
Hi,
I'm running RM 5.3.013 on Linux Mint 15. When I check updates, I get a notice that the new version 5.3.15 is available. So I log in, and select the update for download and installation. At the end, I get a message that it was installed successfully, and I'm asked if I want to restart RA. When I click yes, RA is shut down, but does not restart itself. When I start it manually, the update is not being installed, I'm still running RA 5.3.013.
I then tried to simply download a new full version, but on SourceForge, 5.3.013 is the latest available version:
http://sourceforge.net/projects/rapidminer/files/1.%20RapidMiner/5.3/
Is there a way to get my installation updated properly? Or to the contrary, can I somewhere download the latest full version?
Thanks!