RapidMiner 9.8 Beta is now available
Be one of the first to get your hands on the new features. More details and downloads here:
"Predictions using SVM learner"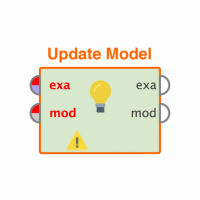 Legacy User
Member
Posts: 0
Newbie
Hi,

This might be a question with an obvious answer, but it's still confusing me. I've been using the SVM learner to build some classification models in Rapidminer for the past week, but I don't see any options to use the learner to classify new data. All I get when I run the LibSVM learner is a model output with some attribute weights. Does this mean I have to classify new data manually, using the SVM discriminant formula? That would give me a headache...
Tagged: