Towards a Pervasive Data Mining Engine—Architecture Overview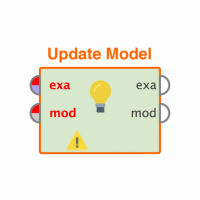 JEdward
RapidMiner Certified Analyst, RapidMiner Certified Expert, Member
Posts: 578
Unicorn
edited November 2018
in Help
I was just reading this paper and thought it an interesting concept & worthy of some discussion. 
http://link.springer.com/chapter/10.1007/978-3-319-31307-8_58
They are decribing a system which chooses models and runs in the background as a black box for novice users without any intervention. 
It doesn't actually sound as though they are describing anything particularly new. 
In fact, does the ML Wizard extension already do this?  So can the accelerators in 6.5 and so can RapidMiner Server.  (As can many other platforms)
My worry, and this is not addressed in all 10 pages of this paper, is the potential dangers of such a system.  Particularly as their use case is on hospital data.  What is the danger of spurious correlations, bad data inputs and potentially their 'Black Box' decision support system for novices may put lives at risk? 
How can we be sure that the system gets it right without having an expert cast his eye over the created processes? 
What do you guys think of the pros & cons of such a system? 
Personally I would prefer a series of processes created by experts and managed by RM Server.