🎉 🎉 RAPIDMINER 9.10 IS OUT!!! 🎉🎉
Download the latest version helping analytics teams accelerate time-to-value for streaming and IIOT use cases.
[SOLVED] date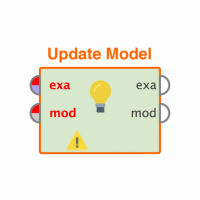 katleenspriet
Member
Posts: 1
Contributor I
edited November 2018
in Help
Hey,

I have a date in my excel file as follows 20130510 as being May 10, 2013. I read it in as a numerical value and I want to convert it to a date. I used the generate attributes to first convert it to a text and then to a date as follows date_parse_custom(str(production_date),"yyyyMMdd","en"). The problem is that this gives me a datetime with the timestamp set at 12:00:00 AM CEST.

How do I get only a date ?