Dragon NaturallySpeaking hanging when I use RapidMiner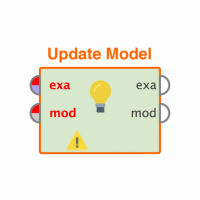 SeanAtkisson
Member
Posts: 1
Contributor I
edited November 2018
in Help
Hi,

I have installed RapidMiner 7.1 Studio on a Windows 10 64-bit machine. I have a disability which precludes me from being able to use my keyboard as my input source. Instead I use voice recognition software, Dragon NaturallySpeaking, latest version.

When I fire up RapidMiner Studio 7.1, it freezes up Dragon NaturallySpeaking which leaves me helpless. The only way I can get out of Dragon NaturallySpeaking is to kill the process in task manager.

Has anyone else experienced this problem? Any ideas on how I might go about resolving the issue? I sure would like to be able to use RapidMiner but I will not be able to if I can't use my voice recognition software.

Any help would be greatly appreciated!