How to retrieve processes from an online repository...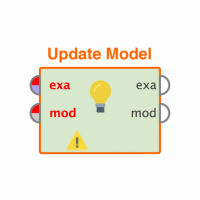 MacPhotoBiker
Member
Posts: 60
Contributor II
edited November 2018
in Help
Hi,
I was using remote repositories in a local RapidMiner installation. I was also using RapidAnalytics to create online charts, and all worked amazingly well. Unfortunately, all over sudden it stopped working, and I get the error message that RapidMiner can't connect to RapidMiner Server repository (I'm using RM 5.3.015, I was not upgrading to version 6 or so), I also made no update to RapidAnalytics!
Would there be ANY way for me to retrieve the processes that were stored online, so I can keep using them locally?
I have put really significant efforts in designing processes, and not being able to access them now is a quite shocking experience  
I don't know (yet) what lead to this situation, and it doesn't really matter. But I'd REALLY appreciate some help in retrieving these processes! There are hundreds of hours of work in them....
Thank you VERY much for any help!!
Tagged: