Conditional Tag Search with RegEx Output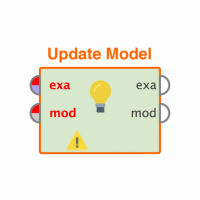 Limegreenman900
Member
Posts: 6
Contributor I
edited November 2018
in Help
Hi everyone,
i am currently working on a big set of data (~ 4 million HTML files stored on my computer) and I am wondering if there is any search/parse fuction in RM that allows me to search all documents for a unique tag and IF the criteria is found THAN search in the same string for an regular expression that will match a certain number.
For example i do habe a string like:
<ix:nonFraction name="AuditFeesExpenses" contextRef="FY1.segment.bus-ThirdPartyAgentTypeDimension.bus-EntityAccountantsOrAuditorsGroupCompanyDimension.-Consolidated" unitRef="USD" xmlns:aurep="http://www.xbrl.org/reports/aurep/2009-09-01" decimals="0" format="ixt:numcommadot">14,825</ix:nonFraction>
I want to search for the tag "
AuditFeesExpenses
" and IF it is found RM should search for an regular expression that meets the criteria of the digit "
14,825
" (the RegEx is not my problem!).
Anyone of you have an idea if this is possible in RM?
Thanks!
Flo
Tagged: