How to use Principle Component Analysis on test data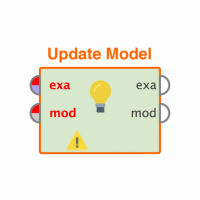 mamdouhalshamy
Member
Posts: 1
Contributor I
edited November 2018
in Help
I am a little bit new to RapidMiner.
I used PCA on the training data and it is reduced from 86 to 21 feature.
I want to generate this 21 feature from the test data to apply the learnt algorithm on them.

Could anyone guide me on how to accomplish this ?