RM 5.3 doesnt startup anymore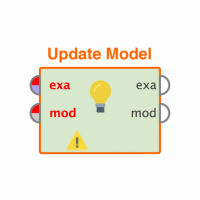 imwaldverirrt
Member
Posts: 5
Contributor I
edited November 2018
in Help
Hey there,
yesterday I was still working with it (latest RM 5.3 with all updates), 32bit version under Windows 8.1 x64, i7-4770k, 16gb Ram, and today I simply couldn't start RM anymore.
No matter how often I clicked on the icon on my desktop, it didn't start.
I searched the forums and it seems that this happened in earlier RM 5.x versions before already but there was no real solution mentioned.
I uninstalled RM 5.3, deleted the whole rapid-i folder in C:\program files (x86)\rapid-i, then reinstalled it freshly and restarted the computer.
But still... it doesn't start anymore.
What could I possibly do?
Java version is:
C:\Users\myuser>java -version
java version "1.7.0_55"
Java(TM) SE Runtime Environment (build 1.7.0_55-b14)
Java HotSpot(TM) Client VM (build 24.55-b03, mixed mode, sharing)
And here some more information about windows:
C:\Users\myuser>ver

Microsoft Windows [Version 6.3.9600]

C:\Users\myuser>systeminfo

Hostname:                                      BLAAAPC
Betriebssystemname:                            Microsoft Windows 8.1 Pro N
Betriebssystemversion:                         6.3.9600 Nicht zutreffend Build 9
600
Betriebssystemhersteller:                      Microsoft Corporation
Betriebssystemkonfiguration:                   Eigenständige Arbeitsstation
Betriebssystem-Buildtyp:                       Multiprocessor Free
Registrierter Benutzer:                        myuser
Registrierte Organisation:
Produkt-ID:                                    xyxy-10012-xyxy-xyxy
Ursprüngliches Installationsdatum:             18.11.2013, 14:14:49
Systemstartzeit:                               27.05.2014, 10:10:26
Systemhersteller:                              To Be Filled By O.E.M.
Systemmodell:                                  To Be Filled By O.E.M.
Systemtyp:                                     x64-based PC
Prozessor(en):                                 1 Prozessor(en) installiert.
                                              [01]: Intel64 Family 6 Model 60 S
tepping 3 GenuineIntel ~3500 MHz
BIOS-Version:                                  American Megatrends Inc. P1.70, 0
4.07.2013
Windows-Verzeichnis:                           C:\Windows
System-Verzeichnis:                            C:\Windows\system32
Startgerät:                                    \Device\HarddiskVolume1
Systemgebietsschema:                           de;Deutsch (Deutschland)
Eingabegebietsschema:                          de;Deutsch (Deutschland)
Zeitzone:                                      (UTC+01:00) Amsterdam, Berlin, Be
rn, Rom, Stockholm, Wien
Gesamter physischer Speicher:                  16.314 MB
Verfügbarer physischer Speicher:               13.425 MB
Virtueller Arbeitsspeicher: Maximale Größe:    19.002 MB
Virtueller Arbeitsspeicher: Verfügbar:         15.236 MB
Virtueller Arbeitsspeicher: Zurzeit verwendet: 3.766 MB
Auslagerungsdateipfad(e):                      C:\pagefile.sys
Domäne:                                        WORKGROUP
Anmeldeserver:                                 \\MicrosoftAccount
Hotfix(es):                                    67 Hotfix(e) installiert.
Please help me ASAP.
Thanks a lot!
Edit: Tried to start as administrator. Doesnt work either. The strange thing is that the same happens to a friend of mine. Yesterday he had to click like 3 times on the icon on his desktop until it did finally start. And also today he doesnt get it running. He is also running 32bit version under Win8.1 x64. For us both, there's not even a process "rapidminer.exe" in the process manager... Very strange!
EDIT2: Wow, I just look into the eventlog of windows, nothing in there. Okay. Then I just really double clicked RM on my desktop again and it started. This sounds very weird and somehow strange to me. Anybody any clue?