"Time Series Forecasting - Demo"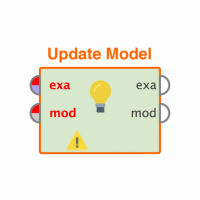 josebaldivieso
Member
Posts: 3
Contributor I
Hello all, I'm testing RapidMiner features and I need to build a simple Forecast model. I did a little research and I found a few videos and tutorials about that but all of them test the Performance or Accuracy of the models and never get a concrete result. Does anyone have a tutorial to build a sales forecast (Only having Date and Amount  as Input) and Predict 1 month ahead?.

Thanks in advance.

PS: I'm sorry if I choose the wrong topic.
Tagged: