"[SOLVED] RapidMiner Server Installation - Root Directory Does not Exist"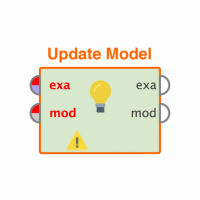 jenarthanan_ks
Member
Posts: 2
Contributor I
Hi Team!
While try to install RapidMiner Server in my system got the below mentioned error. Your suggestion to resolve this issue is appreciated.
Download Link Location:
http://go.rapidminer.com/rm6-server-download-full
OS: Windows 7
Java version: "1.7.0_17"
Database: MySQL
Error Message:
com.rapidanalytics.installer.gui.ProgressDialog update SEVERE: An error occurred! Installation failed! java.io.IOException: Root directory does not exist
Below is the installer file got created:
<?xml version="1.0" encoding="UTF-8" standalone="no"?>
<!DOCTYPE properties SYSTEM "
http://java.sun.com/dtd/properties.dtd
">
<properties>
<entry key="db_url">localhost</entry>
<entry key="db_port">3306</entry>
<entry key="server_service_id_overwrite">null</entry>
<entry key="eula_accepted">true</entry>
<entry key="server_port">8080</entry>
<entry key="db_password">root</entry>
<entry key="installation_directory">D:\</entry>
<entry key="mail_password"/>
<entry key="license_key"/>
<entry key="server_host">SYSTEM1</entry>
<entry key="server_register_as_service">true</entry>
<entry key="db_driverclass">com.mysql.jdbc.Driver</entry>
<entry key="mail_port">25</entry>
<entry key="server_service_linux_variant">SUSE</entry>
<entry key="mail_sender"/>
<entry key="memory_max">1024</entry>
<entry key="db_system">MySQL</entry>
<entry key="mail_url"/>
<entry key="java_home">C:\Program Files\Java</entry>
<entry key="server_service_name">RapidMiner_Server</entry>
<entry key="db_user">root</entry>
<entry key="server_service_id">RMS20007SVC</entry>
<entry key="server_host_bind_only">false</entry>
<entry key="mail_user"/>
<entry key="db_driver_path">C:\Users\[UserName]\Downloads\RapidMiner-Server-Installer-2.0.007\rapidminer-server-installer\data\jdbc\mysql-connector-java-5.1.24-bin.jar</entry>
<entry key="db_schema">Test</entry>
</properties>
Tagged: