[ASK] inconsistent performance on RM server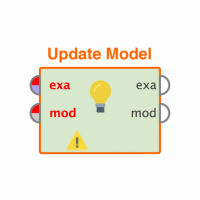 felix_laksana
Member
Posts: 12
Contributor I
Hi all,
I have some problem in RM server.
The first one is the performance when I run on rapidminer server is likely inconsistent.
Actually my process is a little bit complicated, like a lot of loops and I call a package within a package and use a read database (jdbc sql server) a lot..
I use "remember" & "recall" operator for example set, so I didn't use many read database operator because I feel when I use a read database operator it's kind of making the process a little bit slower.
I use postgres for rapidminer server (profesional) database and all of the process is on the same server.
And another one is I cannot delete the services that I created on RM server..
It says "Deletion of service <NewService> failed."
The things that I want to ask is :
1. Is there any clue what I missing here for inconsistent performance, is there any configuration to increase the performance?
2. Shall I run the standalone.bat or it will run automatically?
    Because I already tried when I restart the server and I try to log in into the RM server it works.
3. When I go to Administraction>System Information I see total memory 513MB, Max memory 8GB and Free memory 179MB..
    Is it normal? The total memory will adjust base on RM usage?
4. Is "read database" operator is taking sometimes to create a connection into the database (in my case I connect it into SQL Server database)?
5. Why I cannot delete the service that I create in RM server?
Sorry for a lot of question because I'm quiet new to rapidminer and I still need to digging up more for use it as simple and efficient as possible.
I'll post the XML if it was needed..
Here is screenshot of the package (there 9 package that call one another and wrapped in a single package "mainprocess")
Thanks in advance
Felix
Tagged: