"Connecting to a database through SSH tunnel"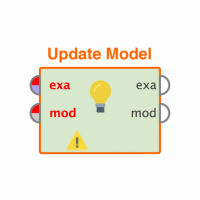 jeganathanvelu
Member
Posts: 17
Contributor I
Hi,

I want to connect to a remote database via ssh tunnel through rapidminer studio installed in my laptop. Requesting for guidance on how this should be configured in Manage Database connections menu in Rapidminer.

I have information in the following way

ubuntu server stack IP : xxx.xxx.x.xxx:22
remote system user : user
remotesystem pwd : pwd
mysql hostname on remote system : localhost
mysql user name and pwd


If this is not feasible, are there alternate ways to connect Rapidminer studio to a database through SSH tunnel.

Thanks and Regards,
Jegan.
Tagged: