Using Neural Net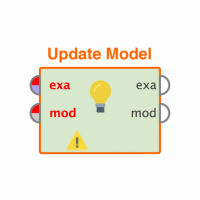 yanika1716
Member
Posts: 3
Contributor I
edited November 2018
in Help
Hi there !
I have a training data set (excel format) to use with a neural network. The data set looks something like this ;
etc...  where the first column is the input (5 digits) and the output is the second column (3 digits). The training data file has 32 inputs and corresponding outputs and I would like to use 80% for training and 20% for testing.
I have used this data set with the neural net algorithm but the result I'm getting has 8 outputs when it should have 3 and 32 inputs when it should have 5...

Can anyone help with this please ? Thanks in advance!