Merging prices from various product lists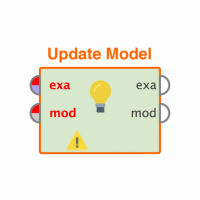 helpmemine
Member
Posts: 3
Contributor I
edited November 2018
in Help
Hello everyone!

Being a supply chain manager, I have a lot of market data in my hands and I am under a lot of pressure buying the products at the right time and from the right wholesaler. My business field is related to consumer goods (toiletries, detergents, cosmetics, etc).

Over the last years our network of suppliers has grown and it is time consuming to go through all the product offers to find the best price or a undiscovered bargain, as we carry thousands of articles in the assortment. Fortunately most of the suppliers have  a unique identifier in their offers (either EAN or UPC code) which could be used for data mining purposes.

Here is the short description of data from one of the suppliers:
4250925360284 (EAN Code)
Adidas deodorant (Product name)
150 ML (Size)
4,75 (Price)
1200 pcs (Available quantity)

My idea is to consolidate all the offers from wholesalers and form a sound repository/database of products that are offered on the market with an overview of current price minimums, maximums and averages.  Essential price information in hand gives me a great competitive edge while executing the purchase orders and surely it will raise the revenues too.

Although I went through several tutorials and videos at the "Resources" section, I have hard time to figure out which Operators to use or how to build the Workflow to get around this problem.

I am a quick learner, so any help is much appreciated which can guide me to the right path.

Thank you!