"Web Integration of a text mining application built using rapidminer"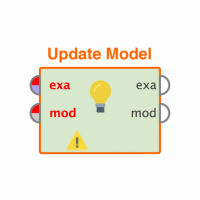 kimusu2002
Member
Posts: 5
Contributor I
Hi
I am new here,
Referencing to this thread
http://rapid-i.com/rapidforum/index.php?action=post
;board=8.0, I am designing a similar system (Text mining application) whereby as part of my project, I'm trying to implement RapidMiner with another web project by taking the results of RapidMiner to analyse it in the web. I will save the result of RapidMiner in an XML file than using the web, read the XML file, parse it and take the result that I want.
I am aware that the rapidminer server contains a complete installation of RapidMiner, plus the possibility to call/deploy processes as a webservice, such that other software can call the webservice via a RESTful api and get the result back as a response. In fact, I have the professional rapidminer server license for a year.
My question is, if I am making my web application as a paid-subscription service for more than 100 users with personal log in, would my professional rapidminer server license suitable for such application ?
Thanks your help
[email removed]
Tagged: