"comparing correlation matrices?"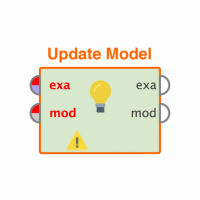 dysprosium
Member
Posts: 7
Contributor I
I have run a process containing the correlation matrix operator, using input from various data sets. It has output five correlation matrices which I want to compare. A bit of background .. I'm looking for significant correlations between different types of errors identified in samples of writing, and then comparing the correlations obtained from one group with those from other groups.
So I want to highlight any correlations that are within a certain range of each other, across multiple correlation matrices. They are equally sized with the same attributes. I'd prefer not to do this manually, as it will take too long. Is there a straightforward way to do the comparison in Rapid Miner?

Tagged: