"Text Mining Questions"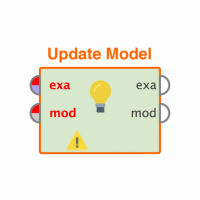 MockingBird
Member
Posts: 2
Contributor I
Hello,
I'm using Rapidminer for the first time and I'm currently struggling with the following issue:
I have several texts which I want to split into sentences. Each of the texts is stored in a single cell of a column in an Excel file.
After that, I want to extract frequently occurring terms from these sentences.
As third step I want to automatically categorize the sentences depending on the terms respectively a combinations of the terms.
Finally I want to be able to select for example the term "colours" and subsequently I want to get shown all sentences containing this term.
Can you tell me if this is generally possible using Rapidminer and give me some directions how to proceed?
Thanks a lot,
Adrian
Tagged: