🎉 🎉 RAPIDMINER 9.10 IS OUT!!! 🎉🎉
Download the latest version helping analytics teams accelerate time-to-value for streaming and IIOT use cases.
mystery science data mining problem 3000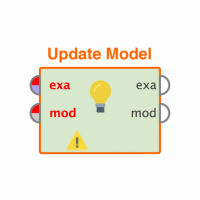 MBA_Data_Miner
Member
Posts: 21
Contributor I
In the not too distant future-

I have an idea I would like to try out ... but I have no idea what operators could accomplish this:

What I would like to do is scan a database ( flat file currently) and find any records with matching fields.

Then assign a "relationship ID" to each field to help find relationships in the data.


( later I would like to include fuzzy matching as well above a certain match threshold, like Jaccard similarity or something similar).


Any thoughts?

Best regards, J.