Decision tree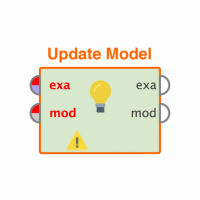 sshilderman
Member
Posts: 9
Contributor I
edited November 2018
in Help
I'm trying to use a decision tree to predict user will leave.
My data include 4 regular attributes (2 nominal, 2 integer), and 1 special attribute (nominal label).
When using the Decision Tree operator I don't get a tree with all data, only one of the regular appear (as root) and the leafs contains the label data (which is OK).
What am I doing wrong?
Tagged: