Newby question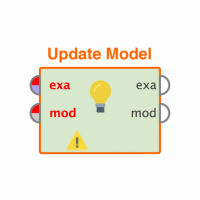 myintuition
Member
Posts: 3
Contributor I
edited November 2018
in Help
I am sure this is simple but I am stuck.
Hoping someone can point me to a tutorial or even tell me the correct terminology.
I am trying to use RapidMiner to analyze teachers teaching methods over time.
Eg: It is an elementary school with many teachers and many grades.
I want to group the students to a teacher - teaching method and then compare it over time.
So say 30 students in grade 1 were in Mr A's class and learned teaching method A.
Then in grade 2 somewere moved to Mr B's class and learned teaching method B.
Some were moved to Mrs C's class and learned teaching method C.
All the way up to grade 6.
Then of course new students are coming to the school all the time.
My label would be the students Grade per subject.
Looking for a pattern of learning.
How do I group and regroup this so I can compare results over time.
Then I of course want to look at certain students like an ADD student, which path was must successful overtime.
Thanks in advance.
Any help or hints would be appreciated.