RAPIDMINER 9.7 BETA ANNOUNCEMENT
The beta program for the RapidMiner 9.7 release is now available. Lots of amazing new improvements including true version control!
Change the Execution Order of Processes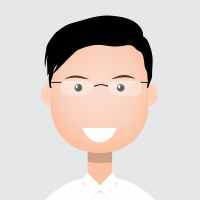 mschmitz
Administrator, Moderator, Employee, RapidMiner Certified Analyst, RapidMiner Certified Expert, University Professor
Posts: 2,408
&nbsp

RM Data Scientist
Question
RapidMiner is always executing one operator at a time. How can I change the order?
Answer
Changing the exectution order is usually not necessary. There are only a few cases where you need to do it:
An operator needs the result of a former operator which cannot or should not be connected (e.g. Remember or Extract Macro)
You would like to inspect the result of one operation first (using e.g. breakpoints)

To do this you can click on the small blue icon on the upper right most edge of the Process Panel
Once you clicked on it you see the real execution ordering. You can not right click on the numbers
to make the execution of the operator as early as possible.
You can also change the ordering manually by clicking on the first operator (here: Multiply) and then on the operator which should be excecuted next (here: Validation).
- Head of Data Science Services at RapidMiner -
Dortmund, Germany
Tagged: