How to convert hex to decimal values in RM Studio ?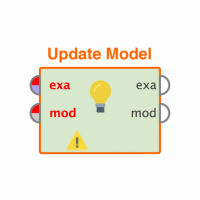 reedevtaneja
Member
Posts: 2
Contributor I
edited November 2018
in Help
I have machine sensors data which I want to convert on the fly from hex to decimal so that I can use it further processing. Is there is a direct way or Reg Ex or function to do that in RM Studio ? I could see hex() and unhex() funcion in Radoop ( Generate Attributes) but not in Studio. Any help is appreciated.
Thanks
Reed