Return collection with "Loop Attribute"?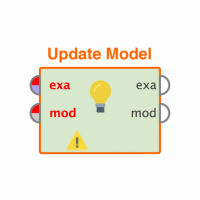 aruberutou
Member
Posts: 23
Contributor I
edited November 2018
in Help
Hi,
Apologies if this has been answered elsewhere. But I have been trying to build a nested loop operator, that works over examples and attributes, treating each attribute as a separate case.
Standard loop works fine for processing examples, collections are returned as appropriate. Loop attribute, however, does not build collections and instead returns only the last processed table.
Is that supposed to be how it works? If so, any advice on getting "loop attribute" to build collections, in a fashion identical to the standard loop operator?
Thanks in advance!
Tagged: