How to Filter Attributes Based on the Minimum Value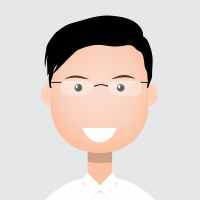 MartinLiebig
Administrator, Moderator, Employee, RapidMiner Certified Analyst, RapidMiner Certified Expert, University Professor
Posts: 3,367
RM Data Scientist
For my recent blog post i needed to filter out all attributes having at least one value above a threshold. Traditionally i did this with Transpose, Filter Examples, Transpose again.
I realized that there is a way nicer way which i would like to share with you.
If you have a look at Select Attributes you can choose attribute filter type "numeric_value_filter". This can use used like this
For example the numeric condition '> 6' will keep all nominal attributes and all numeric attributes having a value of greater than 6 in every example
Which is nice, but not exactly what i wanted to have. To filter not on any all values of the attributes but on the overall minimum we can use an Aggregate operator to get the minimum for all attributes. On this we can use the Select Attributes with the numeric _value_filter_option. After removing the minimum(...) with a Rename by Replacing Operator we have the schema we wanted.
The trick is now to use Data to Weights to get a weight vector of all present attributes. Applying this weight vector with Select by Weights yields to the desired result.
The complete process looks like this
- Head of Data Science Services at RapidMiner -
Dortmund, Germany
Tagged: