Order text labels in graphs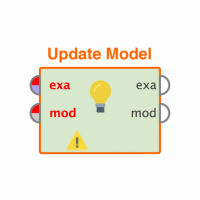 franz_josef_bro
Member
Posts: 3
Contributor I
Hi,
completely new to RM and really astonished about the possibilities I am just trying to solve following problem:
I have a data set with some text columns. I want to show a graph of scatter or histogram type and want to put the contents of the text columns to x- and/or y-axis. The sequential order of the texts is always disordered I assume in the sequence of the data set occurance. I already tried to sort these columns in the data set before building the graph but that does not change anything.
Is it possible to put the text labels in the graph axis into ascending or descending order?
One other question (more simple I hope): I tried to zoom in and out in a graph display with right mouse click (context menu). This offers zoom functions for x- and y-axis and also an autorange functon. These do not seem to work because nothing happens when clicking them. Is there something I missed or forgot?
I am using RM studio version 7.2.002 under Windows 7.
Thanks for any help;-)
Tagged: