"Financial Time Series Prediction"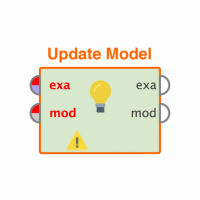 Richardtheboy
Member
Posts: 7
Contributor I
Hi I am a new user of rapidminer. I would like to make a Financial Time Series to forecast the future values of stock market performance (Mainly the Hang Seng Index of HK). I have tried to study this forum to get my answers, however, I still got confused even after I have read the other posts and the video tutorial made by Thomas Ott (#8-#10 Tutorials about Financial Time Series)
Here are the questions that have been confused me for a few days:
1. Some posts in the forum mentioned that the use of windowing could help on generating multivariate datas, but how could this function help me to predict off-data values (For example, I have the data of Day 1 to 10, and I would like to predict the values from Day 11 to 20) ?
2. Other than windowing, what operators should I put into my process that could help me get the off-data predicted values?
3. Is there anyway to link up the optimization operator (Grid) together with the SVM Operator in the Sliding Window Vlidation Operator? In my current model, I have to first run the optimization operator, getting the "optimized" values and put them into the SVM operator which is inside the validation operator, then I have to run the process again. Would there be a more convenient way to organize my process?
4.  I am quite suprised that the default setting of SVM (Kernal type: Dot) is quite accurate in predicting the stock market performance, but when I tried to use the optimization operator to optimize the "C" and "gamma" values and use them to test my testing datas, usually resulted in low accuracy. May I know if there were any better operators to predict the market performance?
Thanks for your patience for reading all my questions. I am a student who is majoring in social science, so I am not quite familiar about the mining process... But I am willing to learn
Below is the XML of my current model, it would be great if you can give me some ideas on how to improve it
Thanks!
<?xml version="1.0" encoding="UTF-8"?><process version="7.2.002">
 <context>
 <input/>
 <output/>
 <macros/>
 </context>
 <operator activated="true" class="process" compatibility="7.2.002" expanded="true" name="Process">
 <process expanded="true">
 <operator activated="true" class="read_excel" compatibility="7.2.002" expanded="true" height="68" name="Read Excel" width="90" x="45" y="187">
 <parameter key="excel_file" value="/Users/TszShingLusaion/Desktop/HSBC(Training).xls"/>
 <list key="annotations"/>
 <list key="data_set_meta_data_information"/>
 </operator>
 <operator activated="true" class="set_role" compatibility="7.2.002" expanded="true" height="82" name="Set Role" width="90" x="179" y="187">
 <parameter key="attribute_name" value="Date"/>
 <parameter key="target_role" value="id"/>
 <list key="set_additional_roles">
 <parameter key="Close" value="label"/>
 </list>
 </operator>
 <operator activated="true" class="series:windowing" compatibility="7.2.000" expanded="true" height="82" name="Windowing" width="90" x="313" y="187">
 <parameter key="window_size" value="1"/>
 <parameter key="create_label" value="true"/>
 <parameter key="label_attribute" value="Close"/>
 </operator>
 <operator activated="true" class="read_excel" compatibility="7.2.002" expanded="true" height="68" name="Read Excel (2)" width="90" x="45" y="493">
 <parameter key="excel_file" value="/Users/TszShingLusaion/Desktop/HSBC(Out_exp).xlsx"/>
 <list key="annotations"/>
 <list key="data_set_meta_data_information"/>
 </operator>
 <operator activated="true" class="set_role" compatibility="7.2.002" expanded="true" height="82" name="Set Role (2)" width="90" x="179" y="493">
 <parameter key="attribute_name" value="Close"/>
 <parameter key="target_role" value="label"/>
 <list key="set_additional_roles">
 <parameter key="Date" value="id"/>
 </list>
 </operator>
 <operator activated="true" class="series:windowing" compatibility="7.2.000" expanded="true" height="82" name="Windowing (2)" width="90" x="313" y="493">
 <parameter key="window_size" value="1"/>
 <parameter key="create_label" value="true"/>
 <parameter key="label_attribute" value="Close"/>
 <parameter key="horizon" value="0"/>
 </operator>
 <operator activated="true" class="series:sliding_window_validation" compatibility="7.2.000" expanded="true" height="124" name="Validation" width="90" x="447" y="187">
 <parameter key="training_window_width" value="50"/>
 <parameter key="test_window_width" value="50"/>
 <process expanded="true">
 <operator activated="true" class="support_vector_machine" compatibility="7.2.002" expanded="true" height="124" name="SVM (2)" width="90" x="112" y="34">
 <parameter key="kernel_gamma" value="0.001"/>
 <parameter key="C" value="1.584893192461114"/>
 </operator>
 <connect from_port="training" to_op="SVM (2)" to_port="training set"/>
 <connect from_op="SVM (2)" from_port="model" to_port="model"/>
 <portSpacing port="source_training" spacing="0"/>
 <portSpacing port="sink_model" spacing="0"/>
 <portSpacing port="sink_through 1" spacing="0"/>
 </process>
 <process expanded="true">
 <operator activated="true" class="apply_model" compatibility="7.2.002" expanded="true" height="82" name="Apply Model" width="90" x="45" y="34">
 <list key="application_parameters"/>
 </operator>
 <operator activated="true" class="performance_regression" compatibility="7.2.002" expanded="true" height="82" name="Performance (2)" width="90" x="179" y="34"/>
 <connect from_port="model" to_op="Apply Model" to_port="model"/>
 <connect from_port="test set" to_op="Apply Model" to_port="unlabelled data"/>
 <connect from_op="Apply Model" from_port="labelled data" to_op="Performance (2)" to_port="labelled data"/>
 <connect from_op="Performance (2)" from_port="performance" to_port="averagable 1"/>
 <portSpacing port="source_model" spacing="0"/>
 <portSpacing port="source_test set" spacing="0"/>
 <portSpacing port="source_through 1" spacing="0"/>
 <portSpacing port="sink_averagable 1" spacing="0"/>
 <portSpacing port="sink_averagable 2" spacing="0"/>
 </process>
 </operator>
 <operator activated="true" class="apply_model" compatibility="7.2.002" expanded="true" height="82" name="Apply Model (2)" width="90" x="581" y="289">
 <list key="application_parameters"/>
 </operator>
 <operator activated="true" class="legacy:write_model" compatibility="7.2.002" expanded="true" height="68" name="Write Model" width="90" x="581" y="442">
 <parameter key="model_file" value="/Users/TszShingLusaion/Desktop/successprediction.mod"/>
 </operator>
 <operator activated="true" class="read_excel" compatibility="7.2.002" expanded="true" height="68" name="Read Excel (3)" width="90" x="45" y="34">
 <parameter key="excel_file" value="/Users/TszShingLusaion/Desktop/HSBC(Training).xls"/>
 <list key="annotations"/>
 <list key="data_set_meta_data_information"/>
 </operator>
 <operator activated="true" class="set_role" compatibility="7.2.002" expanded="true" height="82" name="Set Role (3)" width="90" x="179" y="34">
 <parameter key="attribute_name" value="Date"/>
 <parameter key="target_role" value="id"/>
 <list key="set_additional_roles">
 <parameter key="Close" value="label"/>
 </list>
 </operator>
 <operator activated="true" class="series:windowing" compatibility="7.2.000" expanded="true" height="82" name="Windowing (3)" width="90" x="313" y="34">
 <parameter key="window_size" value="1"/>
 <parameter key="create_label" value="true"/>
 <parameter key="label_attribute" value="Close"/>
 </operator>
 <operator activated="true" class="optimize_parameters_grid" compatibility="7.2.002" expanded="true" height="124" name="Optimize Parameters (Grid)" width="90" x="447" y="34">
 <list key="parameters">
 <parameter key="SVM.C" value="[0.001;100000;10;logarithmic]"/>
 </list>
 <process expanded="true">
 <operator activated="true" class="support_vector_machine" compatibility="7.2.002" expanded="true" height="124" name="SVM" width="90" x="112" y="34"/>
 <operator activated="true" class="apply_model" compatibility="7.2.002" expanded="true" height="82" name="Apply Model (3)" width="90" x="246" y="34">
 <list key="application_parameters"/>
 </operator>
 <operator activated="true" class="series:forecasting_performance" compatibility="7.2.000" expanded="true" height="82" name="Performance" width="90" x="380" y="34"/>
 <connect from_port="input 1" to_op="SVM" to_port="training set"/>
 <connect from_op="SVM" from_port="model" to_op="Apply Model (3)" to_port="model"/>
 <connect from_op="SVM" from_port="exampleSet" to_op="Apply Model (3)" to_port="unlabelled data"/>
 <connect from_op="Apply Model (3)" from_port="labelled data" to_op="Performance" to_port="labelled data"/>
 <connect from_op="Performance" from_port="performance" to_port="performance"/>
 <connect from_op="Performance" from_port="example set" to_port="result 1"/>
 <portSpacing port="source_input 1" spacing="0"/>
 <portSpacing port="source_input 2" spacing="0"/>
 <portSpacing port="sink_performance" spacing="0"/>
 <portSpacing port="sink_result 1" spacing="0"/>
 <portSpacing port="sink_result 2" spacing="0"/>
 </process>
 </operator>
 <connect from_op="Read Excel" from_port="output" to_op="Set Role" to_port="example set input"/>
 <connect from_op="Set Role" from_port="example set output" to_op="Windowing" to_port="example set input"/>
 <connect from_op="Windowing" from_port="example set output" to_op="Validation" to_port="training"/>
 <connect from_op="Read Excel (2)" from_port="output" to_op="Set Role (2)" to_port="example set input"/>
 <connect from_op="Set Role (2)" from_port="example set output" to_op="Windowing (2)" to_port="example set input"/>
 <connect from_op="Windowing (2)" from_port="example set output" to_op="Apply Model (2)" to_port="unlabelled data"/>
 <connect from_op="Validation" from_port="model" to_op="Apply Model (2)" to_port="model"/>
 <connect from_op="Validation" from_port="training" to_port="result 1"/>
 <connect from_op="Validation" from_port="averagable 1" to_port="result 2"/>
 <connect from_op="Apply Model (2)" from_port="labelled data" to_port="result 4"/>
 <connect from_op="Apply Model (2)" from_port="model" to_op="Write Model" to_port="input"/>
 <connect from_op="Write Model" from_port="through" to_port="result 3"/>
 <connect from_op="Read Excel (3)" from_port="output" to_op="Set Role (3)" to_port="example set input"/>
 <connect from_op="Set Role (3)" from_port="example set output" to_op="Windowing (3)" to_port="example set input"/>
 <connect from_op="Windowing (3)" from_port="example set output" to_op="Optimize Parameters (Grid)" to_port="input 1"/>
 <connect from_op="Optimize Parameters (Grid)" from_port="performance" to_port="result 5"/>
 <portSpacing port="source_input 1" spacing="0"/>
 <portSpacing port="sink_result 1" spacing="0"/>
 <portSpacing port="sink_result 2" spacing="0"/>
 <portSpacing port="sink_result 3" spacing="0"/>
 <portSpacing port="sink_result 4" spacing="0"/>
 <portSpacing port="sink_result 5" spacing="0"/>
 <portSpacing port="sink_result 6" spacing="0"/>
 </process>
 </operator>
</process>


Tagged: