Installing and running RM on protected machine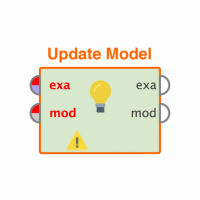 mikedkelly
Member
Posts: 5
Contributor I
edited November 2018
in Help
I have a machine for which I have limited rights. I have run into the following issues installing and running RapidMiner
After installing the latest RM 64-bit Windows download, the application reports it is version 7.2.001 although Control Panel says 7.2.2.0 is installed. The Marketplace thinks there is an update available, but when it is downloaded and installed, it still reports 7.2.001 is installed.
When I launch RM from the .exe I get the error "Java could not be launched. Probably there is not enough memory available. Please close all other applications and try again. Errorcode: 1." It launches fine from the batch file, but this is not a deployable workaround. I have tried launching the exe with administrator rights and get the same error. Prior to 7.2, RM would ask for the java path on first launch, but it no longer does this.
This may be related to not having full administrator rights to the PC. Most of our users will not even be able to run the exe as administrator. Can RM be configured to run without administrator rights?
Windows 8.1
Java 8
RM Windows 64-bit
Tagged: