About the LinearRegression operator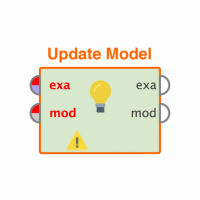 Legacy User
Member
Posts: 0
Newbie
edited November 2018
in Help
Hi,

I am a new user of rapidminer. I tried to use the LinearRegression operator and I ran with my dataset. But in the end I did not get an equation. I am currently trying to train a model.

My process are as follows:

Root

 >CSV Example Source

 >Attribute Filter

 >RemoveUselessAttributes

 >Genetic Algorithm

   >>Operator Chain

      >>>X-Validation

            >>>>LinearRegression

            >>>>OperatorChain(2)

                     >>>>>>ModelApplier

                     >>>>>>RegressionPerformance

            >>>>ProcessLog

 >CSV Example Set Writer


Thanks!