RapidMiner 9.7 is Now Available
Lots of amazing new improvements including true version control! Learn more about what's new here.
Cannot find RapidMiner Sutdio in ubuntu after installation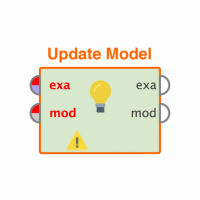 ricardosantos40
Member
Posts: 2
Contributor I
edited November 2018
in Help
Hi. I installed RapidMiner Studio in Ubuntu 16.10, following the instructions (also installed before Java), after installation the program opened with no problem. After I closed it, I closed the console used in the installation (it already stopped running) and restarted the computer. When it came back, I could not find RapidMiner anywhere, tried 'bin' folder, the 'which' command in the console, and of course tried the software center, search and the Dash. How can I run RapidMiner Studio?
Thanks,
Ricardo
Tagged: